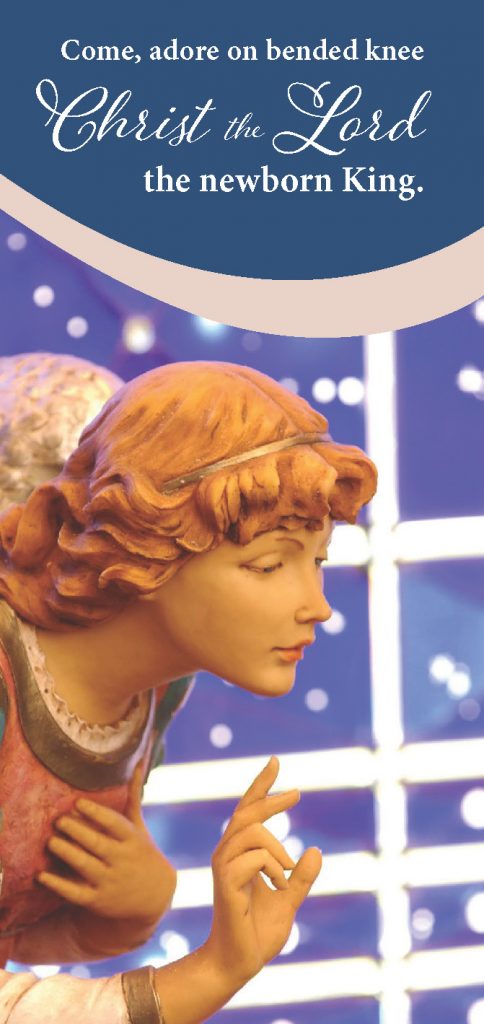 There is something about Christmas that reawakens a childlike sense of youthfulness. We remember the sleepless nights of anxious waiting. As Christmas Eve ever so slowly became Christmas morning, we tossed and turned, waiting for the sun to rise so that we could leap out of bed and run to where the day's great surprises might be found. There was always a keen sense of anticipation that something tremendous and life-changing might come as a gift after a very long, dark, and sleepless night!
And, whether we be children snuggled in our beds or shepherds abiding in the fields, with the sunrise, we awaken to a new day that will unfold like no other! Love reveals itself in the very depth of our humanity. There is no greater response which can be uttered but to say, Glory to God in the Highest!
Wherever we might be on our life journey, we are called to recognize the divine humanity of the Lord Jesus! To the young and innocent, he is found and recognized in the stable. To those searching for meaning and direction, he is found and recognized in the waters of the Jordan. To the sinner and to those who have given up, he is found and recognized on the Cross. And, to the hopeful, he is found and recognized before the empty tomb!
I invite you to share your Christmas with us here at the Basilica, in person if you are near, in spirit if you are distant, and in Communion as we share in the Eucharist! Your special prayers and intentions will be included in our Liturgies throughout the Christmas season. I invite you, also, to consider making a special gift as a way of assisting our mission to share that divine humanity that brings salvation to all! If you are unable to travel, I also invite you to join us on the internet at our Facebook page for the Sundays of Advent and the great Solemnities of Christmas and on the Feast of Mary, the Mother of God. In this way, all of us can be one in our visit to this holy place, the Basilica of the National Shrine of Mary, Queen of the Universe!
May the joy of these days be with you and all those whom you hold dear. May the presence of Christ, the Prince of Peace and the King of the Universe, be known in your words, your deeds and in the way you glorify God in your life!
May Christmas blessings be upon you now and always!
Fr. Bob Webster
---