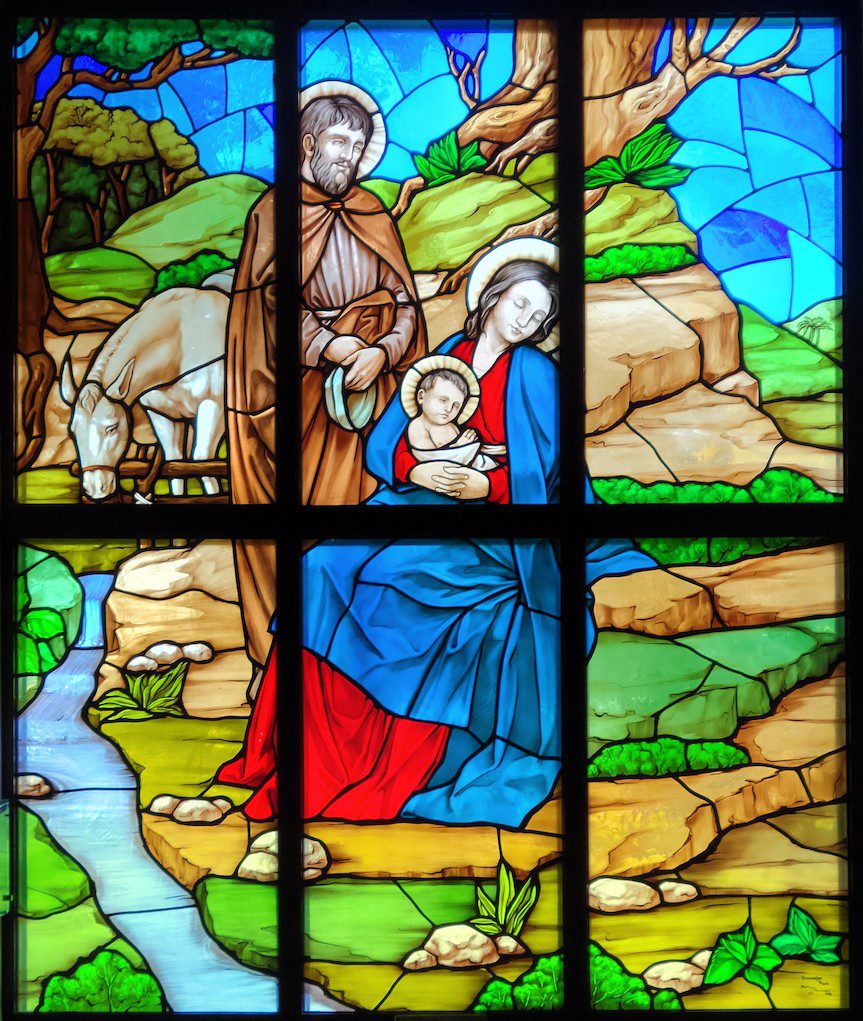 The Church has been praying the "O" Antiphons since at least the eighth century. They are the antiphons that accompany the Magnificat canticle of Evening Prayer from December 17-23. They are a magnificent theology that uses ancient biblical imagery drawn from the messianic hopes of the Old Testament to proclaim the coming Christ as the fulfillment not only of Old Testament hopes, but present ones as well. Their repeated use of the imperative "Come!" embodies the longing of all for the Divine Messiah.
During this holy season, we make ready our soul as we anticipate with great joy the coming of the Divine Messiah. The Virgin Mary's fiat, "Come!", delivers the gift of our salvation. The "Come!" of St. Joseph, loving husband and father, completes this union of sacramental love as he offers himself to God with courage and humility. The Holy Family accompanies us on our journey to also offer our own fiat, "Come!", that our longing will be fulfilled by the Radiant Dawn – as the prophet, Isaiah, tells us in Chapter 9, verse 1.
As we pray the "O" Antiphons together, let us consider how we live the invitation and fiat, "Come!". If possible, make a charitable gift to support our mission of the Basilica of the National Shrine of Mary, Queen of the Universe to serve all pilgrims through Sacred Liturgy and the Sacrament of Penance that they will know the divine heart of "Come!". Through your generosity this holy ministry will bring the fullness of "Come!" to all God's people.
May we join the Holy Family with our readiness, "Come!". May our proclamation bring forth His light to shatter the darkness of sin and death, of sickness and despair. May His light be infused with healing and warm the heart of God's holy people.
Sincerely yours in Christ,
Most Reverend John Noonan
Bishop of Orlando
(OPTIONAL)
For ADDITIONAL offering to the Msgr. Harte Memorial Care of the Basilica Endowment Fund (MHMC):
The Monsignor Harte Memorial Care of the Basilica Endowment Fund
---