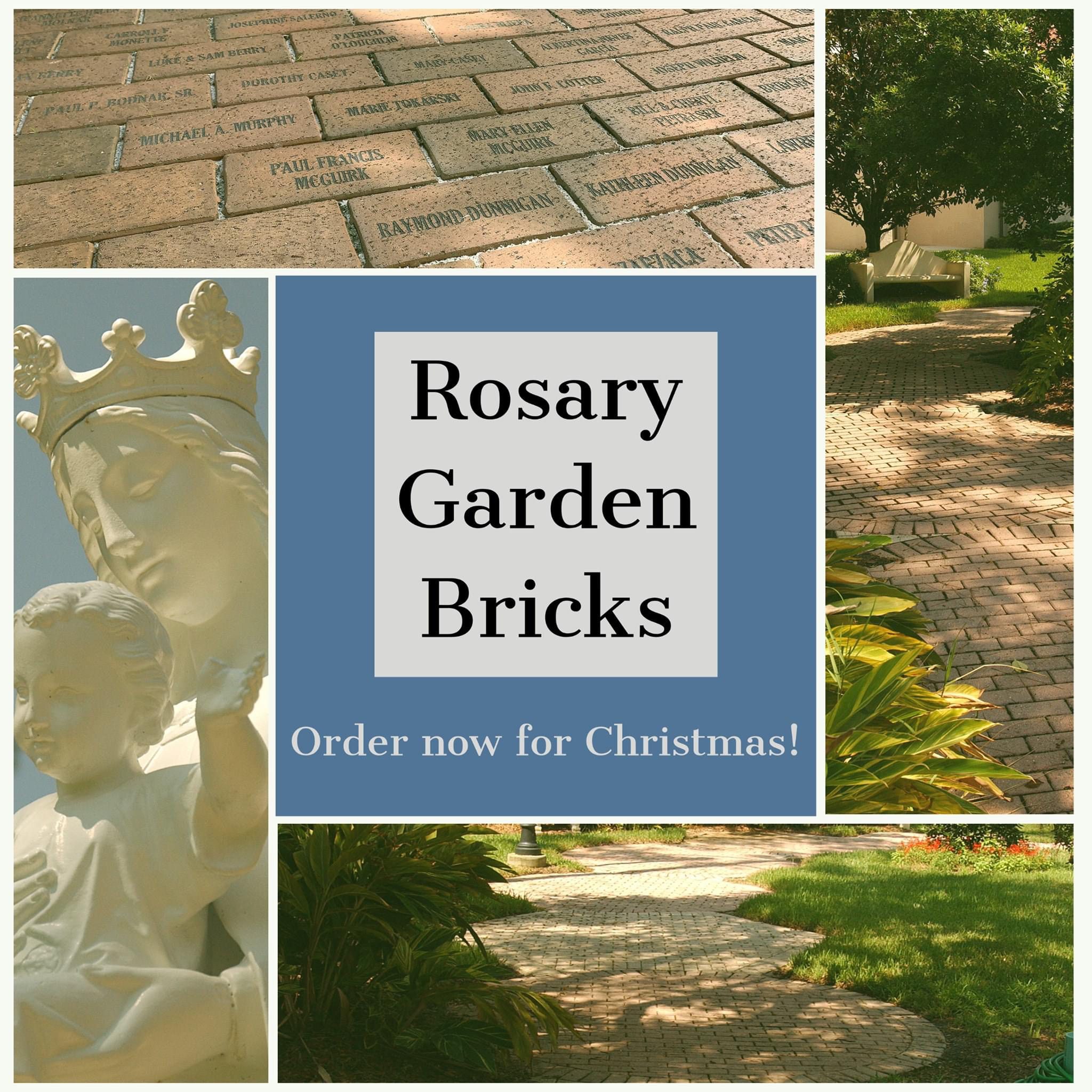 October is the Month of the Holy Rosary.
The paving stones in the Basilica Rosary Garden offer the faithful the opportunity to honor the name of a loved one.
Order by Monday, October 12 to have your brick installed by Christmas.
The garden's walkway of multi-hued bricks and concrete paving stones forms the cross, centerpiece and beads of a rosary, and leads visitors through a landscape rich in greenery, stately oaks and tall pines, pools of gathered water, colorful flower beds and comfortably crafted stone benches.