The Basilica Concert Series features the newly installed 4 manual Schoenstein organ, as well as highlighting the Professional Basilica Choir and other Concert Artists.
basilica concertS
Basilica Concert Series 2023-2024
No tickets required
An offering will be accepted
Ample free parking
Annual Organ Concert
Friday, October 20, 2023 | 7:30PM
Dr. Michael Ging, nationally known recitalist, will perform on the 5,200+ pipes of the Basilica's fabulous Schoenstein pipe organ. Sponsored by the Ginsburg Family Foundation.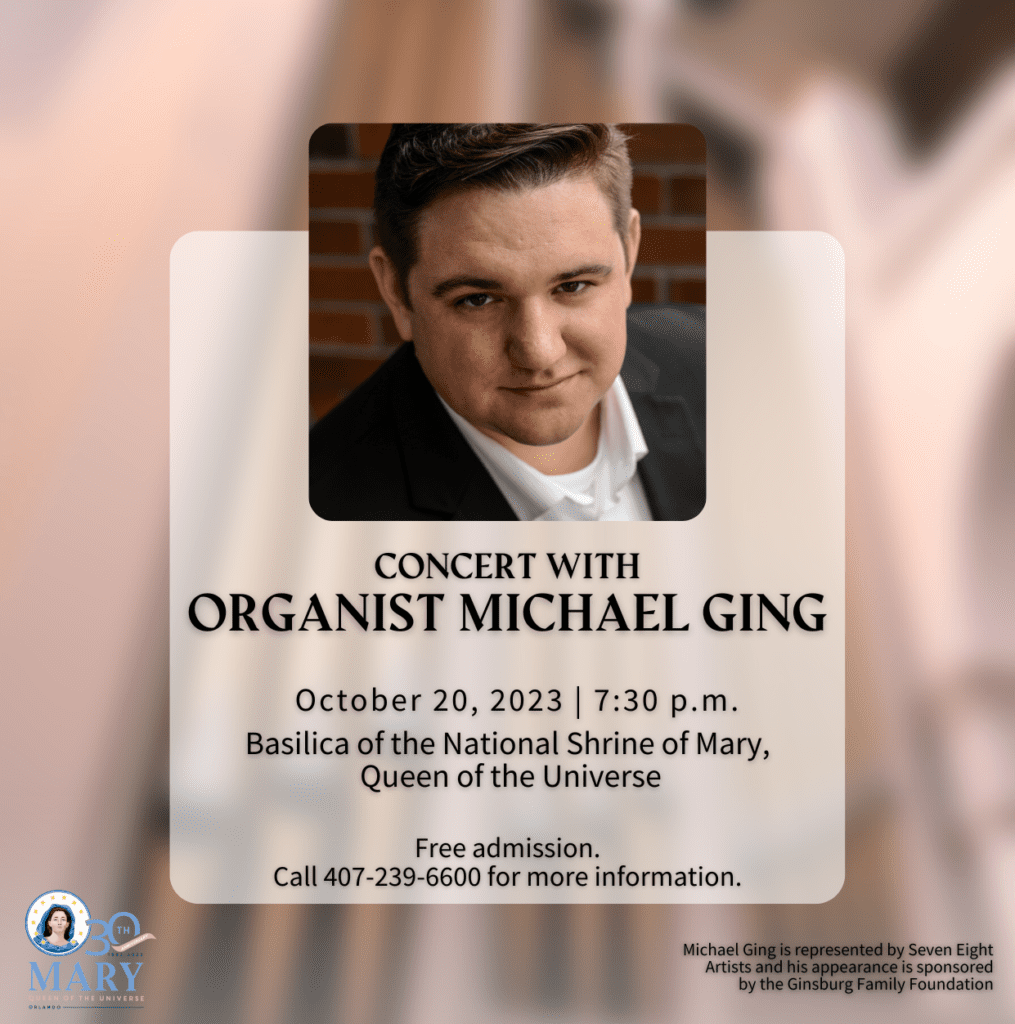 Christmas with the Basilica Choir
Friday, December 15, 2023 | 7:30PM
Our most anticipated annual event with the Basilica Choir and Orchestra! Seasonal favorites and don't forget the sing-a-long! Sponsored by the Guarisco Family Charitable Trust.
Choral Mass in Honor of the Chair of Peter
Thursday, February 22, 2024 | 7:00PM
Franz Joseph Haydn's Missa Brevis in F, H. 22 will be sung by the Basilica Choir and Orchestra in this solemn Mass in honor of this important feast day for all Basilicas. Sponsored by a generous anonymous donor.
Tenebrae: A Holy Week Service of Darkness
Friday, March 22, 2024 | 7:30PM
Join Basilica rector Fr. Anthony Aarons and the Basilica Choir as they lead a reflective evening of scripture and gorgeous a cappella choral literature. The perfect preparation for Holy Week. Sponsored by Dr. And Mrs. Peter Lam
Rhapsodic Keyboards
Friday, April 26, 2024 | 7:30PM
Steinway artist Dr. Joseph Irrera joins Basilica organist Dr. William Picher in a fun and engaging program of piano and organ favorites including Gershwin's "Rhapsody in Blue'. Don't miss this one!
Mozart's Requiem
Thursday, May 30, 2024 | 7:30PM
Join us in this special concert featuring Mozart's celebrated "Requiem" commemorating founding rector of the Basilica, Monsignor F. Joseph Harte, on the 4th anniversary of his entering into eternal life.
For more information: 407-239-6600 maryqueenoftheuniverse.org wpicher@mqus.org