The term "basilica" has its origin in the Roman Empire dating back to the first century and was mainly an architectural word referring to the basic layout of a civic building. It was in in 313 after the Edict of Milan that basilicas began to take on religious meaning. The Roman basilicas provided all of the architectural needs of the church and the structure was adopted – the basic layout can still be seen in many churches, cathedrals and basilicas today.

In order for a church to become a basilica, it must be recommended to the Vatican, which then considers aspects of the church such as liturgy, sacraments, size, renown, beauty, mission and others in order to judge if the church is worthy of becoming a basilica.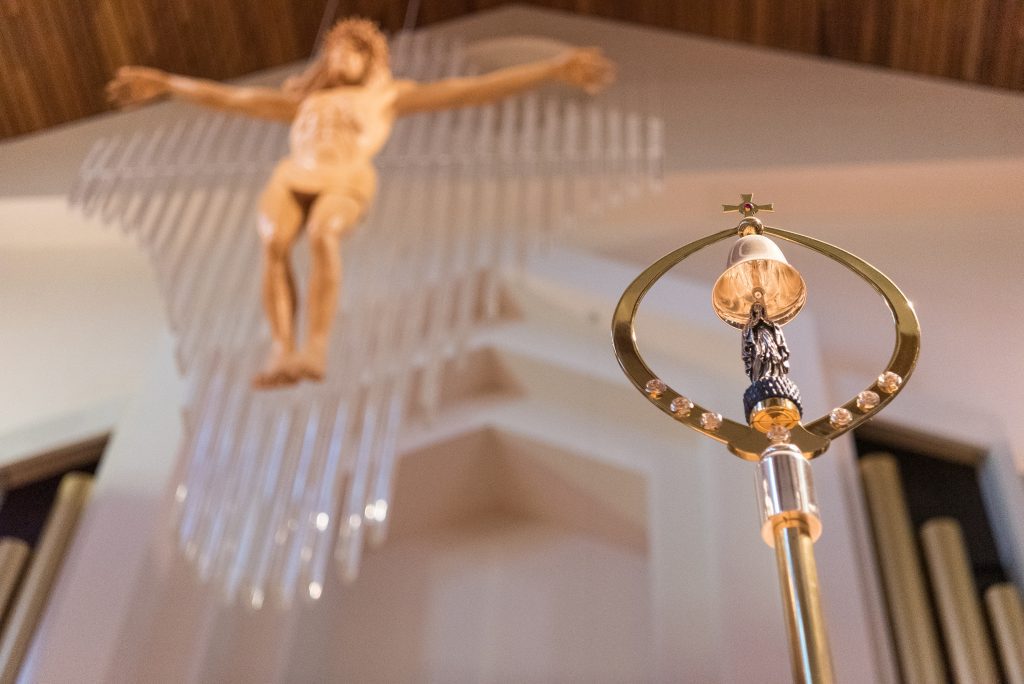 There are two different levels of Catholic basilicas – major and minor. All basilicas have the privilege of being able to carry the ombrellino, the red and gold umbrella that historically was used to shade the pope, and the tintinnabulum, a bell on a pole, which would traditionally signify the approach of the pope.  Today, these represent the earthy powers of the pope as well as the basilica's link to the pontiff. A basilica also has the right to add the crossed papal keys to its banners, furnishings, and seal.

Along with these physical privileges, basilicas also have the responsibility of celebrating the feasts of the Chair of Peter (February 22), the Solemnity of the Holy Apostles Peter and Paul (June 29), and the anniversary of the Pope's election or inauguration (April 19 or 24).

In 2007 a petition was sent to the Vatican to request the honor of designating the Shrine as a Minor Basilica, and in 2009 this was granted by Pope Benedict XVI. On August 22, 2009, the Basilica of the National Shrine of Mary, Queen of the Universe was dedicated.
Why a "Minor" Basilica?
There are only four Major Basilicas in the world, all in Rome: St. Peter's, St. John Lateran, St. Mary Major and St. Paul Outside the Walls. These four Churches are particularly connected to the Pope in history and in practice and are also known as Papal Basilicas. All other basilicas are thus "minor" basilicas.

USCCB: http://www.usccb.org/about/divine-worship/policies/minor-basilica.cfm